How do you imagine the perfect summer kitchen? With barbecue, bar, sofas, flowers or a clean and simple look? Minimalist and modern or with country notes? Whatever it is, one thing is for sure – spending time in it is pleasant and unforgettable, and turns summer days and evenings into a fairy tale.



What should have the perfect outdoor house kitchen?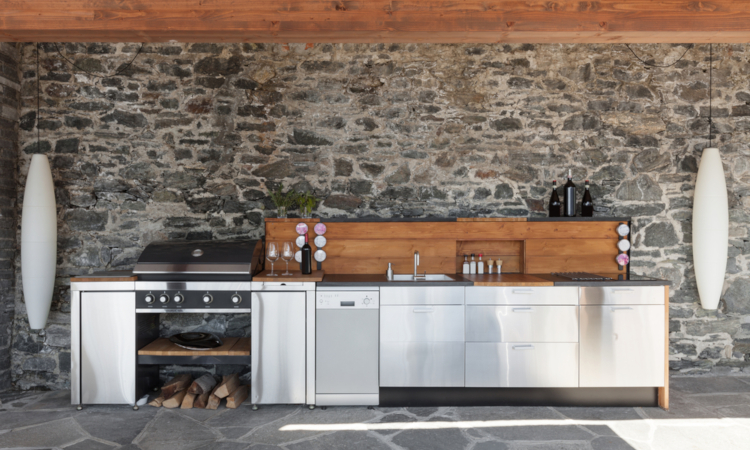 Barbecue
The barbecue can be gas, electric, charcoal, stationary, infrared, or portable. You can make a brick barbecue yourself. Whatever option you choose, be sure to place the barbecue so that the smoke goes to the house. It is also important that it be placed at least 5 meters away from the surrounding buildings. Apart from being practical, the barbecue is also a great decorative element for your yard.




Tent or awning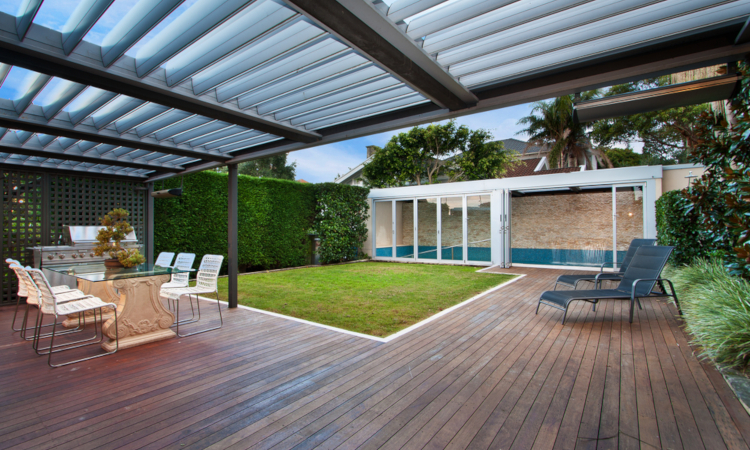 In case the kitchen is not under a canopy, be sure to consider shading during the hot summer days. The awning will protect from sun rays wind and rain, not only you, but also the appliances and furniture in the kitchen. Otherwise, they can be quickly damaged. The beautiful canopy also adds more decorative value to the summer kitchen.
Gazebo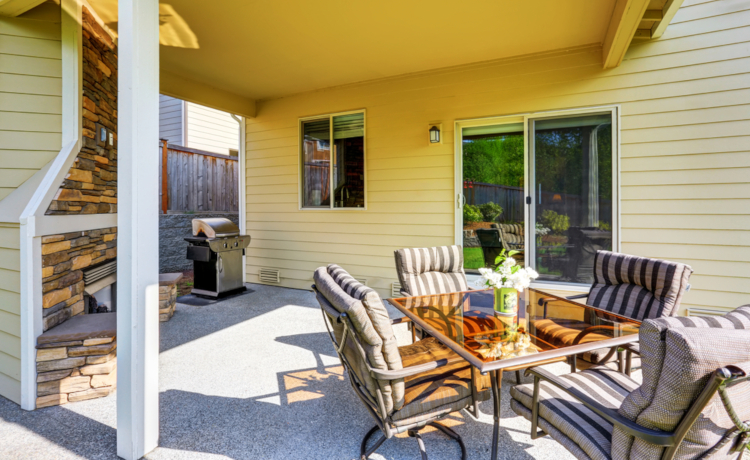 If you want to be absolutely sure that you and the kitchen equipment are protected from adverse conditions, you can build a summer kitchen in a gazebo. In this way, among other things, you will achieve more privacy. The decor and furniture of the gazebo depend entirely on your preferences.


Dining room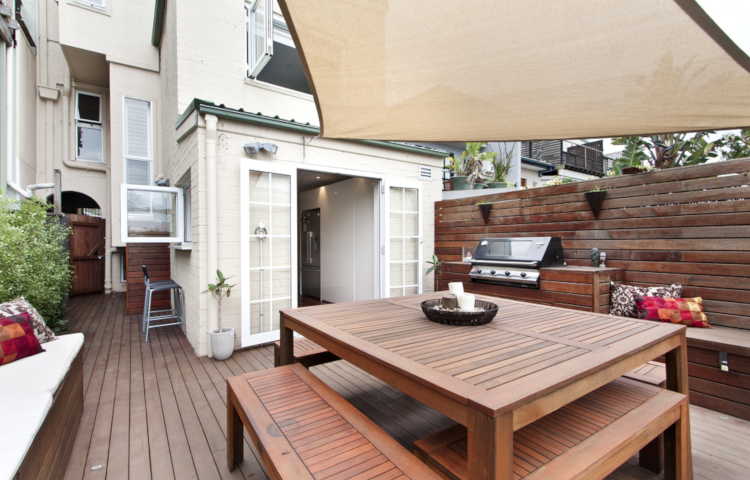 The dining area is a very important element of any kitchen, no matter where it is located. The dining area usually includes a table with chairs or benches. It is good to be under a canopy. The furniture can be made of wood, plastic, metal or rattan. The choice depends on the style of the yard, as well as where they will be stored.
The dining room can be decorated with interesting textiles, vases or pots of flowers, herbs and spices.




Rest area
If you want to combine the kitchen with an outdoor living area, be sure to provide a relaxation area furnished with sofas such as sofas, armchairs or a hammock.
Kitchen island, bar or side table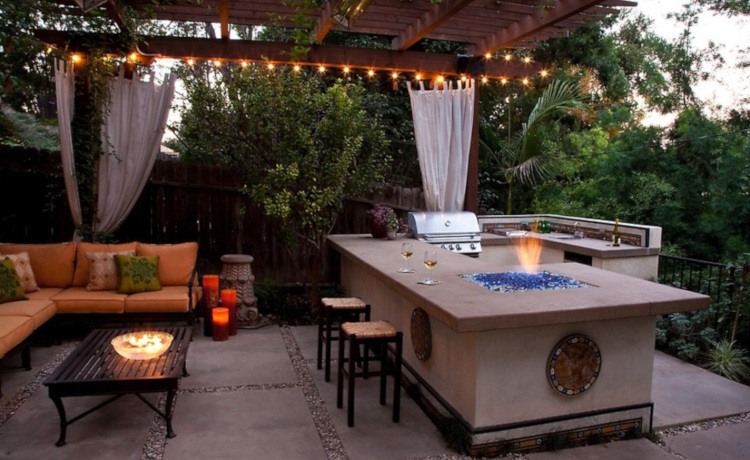 These elements will be very useful for cooking and serving. The bar can also be used for eating or drinking while grilling.
Lighting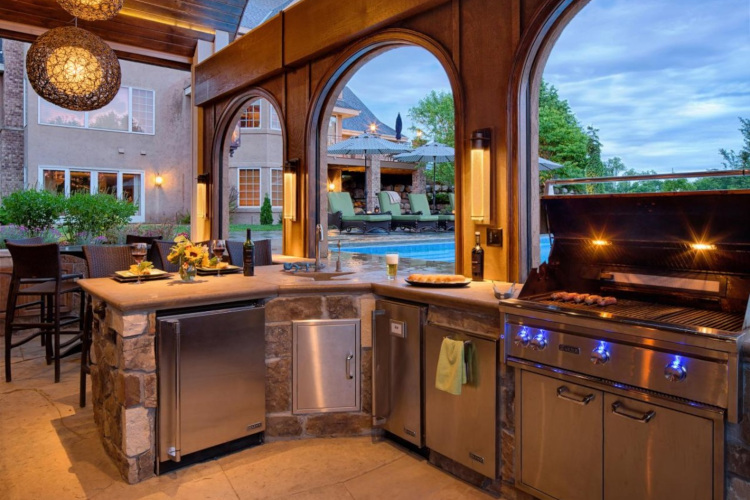 The possibilities for lighting the garden are really numerous. You can bet on solar lamps, to illuminate individual parts of the summer kitchen – the bar, table, seating area as well as various accents in the yard – the pool, attractive plants. If you are looking for a vintage effect for your kitchen, you can bet on lighting with garden lanterns and add candles to create a romantic atmosphere.